Anna Duhame
Porcelain Dove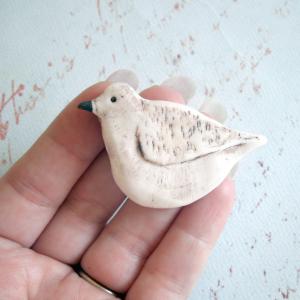 Specialties: nature inspired creations in porcelain and stoneware clay,
Location: Florida, USA
I started out as a lampworking artist, but an unfortunate series of situations has made that very difficult to do. I decided to turn back to a medium that has always held a fascination to me, clay. My pendants and jewelry are strongly influenced by nature and folk art. I especially love working with wildlife themes.
Awards, Recognition, Articles:
I have had articles published in the April/May 2007 and August/September issues of Glass Line Magazine.
Send Email to: